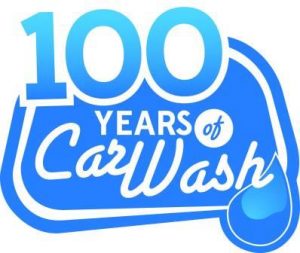 100 YEARS OF WORKING AT THE CARWASH
---
In onore del 100° anniversario, la CB Group Autolavaggi sta pianificando un intero ciclo di osservanze. Grazie a vari documenti come lettere, articoli di giornale, foto e cartoline la mostra vuole ricostruire le origini degli Autolavaggi.
Ultimo aggiornamento: 28/06/2021
---
FORBES
100 YEARS OF WORKING AT THE CARWASH
Jim Henry, CONTRIBUTOR
With untold millions of cars, including mine, crusted with salt from the recent snow and ice in the North, South, East and West, it's a good time to consider the humble carwash.
Who knew? It turns out 2014 is the 100th anniversary of the "production line" car wash, according to the Chicago-based International Carwash Association.
Many of us Baby Boomers associate Workin' at the Carwash with a catchy disco hit circa 1975, but the carwash as we know it actually started out in 1914.
Naturally enough that was in Detroit, according to the association. "Prior to this, car cleaning was largely done individually by hand. What started as a niche business in the Motor City has become a global industry," the association said.
The International Carwash Association says there are more than 150,000 retail car wash locations worldwide. Even that seems like an understatement.
The trade association is getting ready to hold its annual conference, also in Chicago, in late March and early April.
After many years working at a trade publication, Detroit-based Automotive News, I'm not at all surprised to learn there's a carwash trade association, or that the industry has its own magazine – and probably more than one that follows the industry.
Car washes nowadays have a lot of environmental rules and regulations to meet, not least including water-conservation measures.
The auto dealer trade show at the recent National Automobile Dealers Association convention in New Orleans included a lot of automated carwash displays which were big on water conservation, organic materials, simple and quiet operation, and saving space.
Competition among car dealers is keen. Meanwhile, even customers for relatively humble brands are coming to expect a "free" carwash when they drop off their car for service. Nobody wants to lose a potential loyal customer over a carwash.
---
Cari collaboratori, clienti e fornitori,
al fine di arricchire l'archivio fotografico chiunque sia in possesso di fotografie o vecchi articoli di giornale può compilare il seguente modulo, questo contribuirà ad ampliare la mostra fotografica.
Grazie ancora per la pronta collaborazione.
Cordiali saluti,
Carlo Bellucci
CEO
---